How to Buy a Home in One Year– Your Mortgage Timeline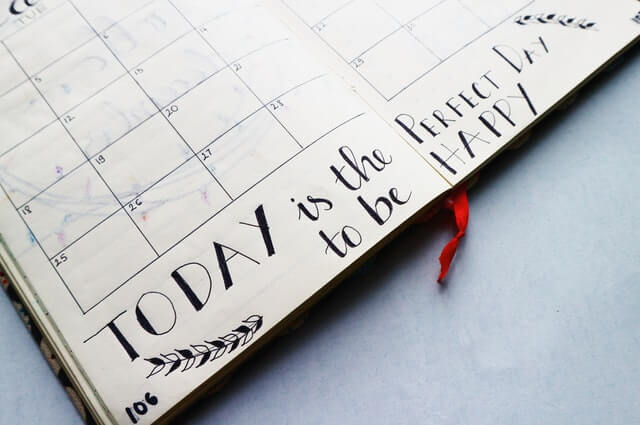 Preparing to buy a home and for a mortgage is like planning for a big event. In reality, this is one of the biggest events in most people's lives. By following this timeline, you will avoid stress, frustrations, and even some headaches when the time to buy arrives.
Here is a list of things you can do two years before applying for a mortgage to ensure you are ready and prepared to buy your dream home.
What To Do 1 Year Before Buying a Home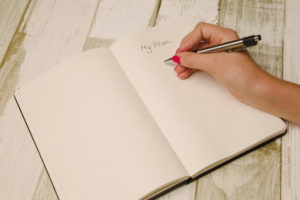 Even though this seems and feels too far ahead, time does go by fast and two years before is the right time to start taking action on your plan to finally buy a home. Most of the needed preparation  takes place two years in advance but we will focus here on a very possible 1 year plan.
Review your Credit Report. This is the time to make sure all is in order and to initiate disputes with the credit bureaus for any errors you find.  What shows on your Credit reports may affect your mortgage rates and final loan approval.  Besides, reviewing credit reports helps you catch signs of identity theft early, and allows you to take any actions needed to improve your credit. You can get free copies of your credit report at https://www.annualcreditreport.com
Stop applying for new credit card and loans if you absolutely don't need them. New credit inquires can affect your loan score for a long time and the more you apply for credit the more it will negatively impact your credit.
Increase your savings. Save as much as you can from now on. If you have not open a savings account dedicated exclusively to your home buying, now is the time. Even though you  don't need to come up with 20% down, think of any other closing costs, maybe new furniture, and about the importance of having an emergency funds account.  The ideal situation would be for you to get into a new home with at least 3 to 6 months of your monthly expenses in an emergency funds account
Don't Change Careers: Changing jobs is ok, we had a loan approved for a home buyer who changed jobs 12 times in 2 years, but changing careers or main professional activity can be a serious problem. Most banks and lenders require you to be for at least 2 years with the same type of work. There are, certainly, some exceptions; but as a general rule, avoid changes on your type of work.
Don't Have Late Payments: The most important factor when it comes to your credit score is your timely payments.
Pay Down Any Outstanding Debt: In order to maximize your credit score you should keep your credit usage to 30% of your total credit limit.  Focus on not creating new debts
Don't settle Old debt Accounts:  A mortgage lender may consider a settlement as a sign  that you have a habit of creating more debt than you can manage. Instead of a settlement, try to negotiate a payment plan with old creditors.
Pay Your Taxes:  Have at least 2 years of tax returns. Again, most banks and lenders will ask for it. If you are self-employed, pay close attention to this. Even though you can smile at tax time with all the possible deductions, make sure your reported income is sufficient to show your ability to have a mortgage. A little secret for our self-employed friends: We have loan programs that only require 12 to 24 bank statements instead of tax returns.
What To Do 8 Months Before Applying for a Mortgage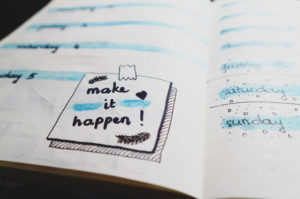 Here is the good news:  You still have plenty of time to prepare to buy a home and to work on getting your mortgage loan approved.
Monitor Your Credit: Check your credit every other month to make sure all reported information is accurate. You don't want bad surprises when you find your dream home. Avoid new credit applications and keep any outstanding debt low.
Review Your Budget: Is there anything that can be cut out or reduced from now on?  Any unnecessary subscription services you're no longer need? Can you make any changes or negotiate with your insurance agents about getting your rates lowered?  Is there any creative ways to cut costs?
Keep on saving. Make sure you are consistently making deposits to your home buying savings account. Deposit any tax refund in this account. The more down payment you have the better.
Check with your  HR  or financial advisor your options regarding benefits or disadvantages using some of your 401K or other retirement plans. Just so you know, you may be able to tap into your Roth IRA up to $10,000 for the Purchase of a First Home with no income tax due, and you will not get a 10% penalty either.  A 401k Loan will not have income tax or penalty either. But, please, check this information with your HR specialist, financial advisor, or accountant before making a final decision. At this point, we just want to encourage you to check the possibilities and options available.
 What To Do 6 Months Before Buying a Home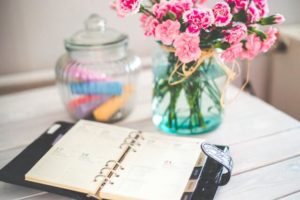 Wow, it is almost here. The dream is almost becoming a reality.  Now the fun begins!
Start looking at homes here on our site. We made it easy and fun for you to explore the possibilities, see what is out there without hassles and without the risk of being bombarded with phone calls. Yes, it does happen, ask your friends. When you try to get additional information on sites like Zillow.com or LendingTree (they are in the business of selling your information as leads). If you want to avoid having your phone buzzing like crazy and your inbox filled with sells pitches, browse for homes in a safer, hassle free zone: You can do it here.
Talk to One of Our Friendly Mortgage Advisors: Have your questions answered by an expert, gather information on some of the programs that may suit you best, and explore the possibilities.
Hire a Real Estate Agent: If you are buying a home for the first time, or  even if you are an experienced home buyer, don't do it by yourself.  Hire a professional real estate agent. It does not cost you (real estate agents typically are paid by the seller) and it will save you a lot of headaches. A seller's agent represents the interests of the seller. A buyer agent will seek and fight for what is best for you. A real estate agent will not only help you to find the perfect home for you, he or she will provide guidance, negotiate and review contracts on your favor, review documents, help you with inspections, and make it much easier for you to finally close on a home. Choose an agent who specializes in helping buyers, as opposed to sellers.
Buying a home is a big deal. It is, indeed, one of the few most important financial decisions you will make in a life time. You can make it  a fun experience if you start preparing for this big event well in advance
Take a BIG STEP today. Get your pre-approval!