The first and most important step now is to find out how much home you can afford before you start searching for homes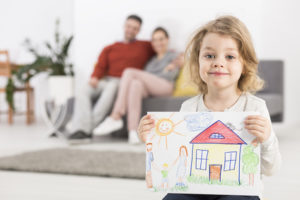 The decision to buy a home is one of the biggest financial decisions people make in their lives. 

We know this can be an exciting but also a scary time. Especially for first time home buyers.  We're here to make the home loan process a whole lot easier, with tools and expertise to help and guide you along the way.
HOME BUYERS FREQUENTLY ASKED QUESTIONS
What Is the first step in buying a home?
For most people, the first step will be to become  pre-approved for a home loan. Our loan advisers, will be able to inform and help you to correct items on your credit report, show you loan programs you qualify for, determine your purchase price limit,  project what your monthly payments will be, and to let you know how much cash you will need to have on-hand for down payment, closing costs, and reserves.
Is a 30-year mortgage the best option?
Most people opt for 30-year fixed-rate mortgages and for valid reason: Monthly payments for a 30-year fixed-rate mortgage are lower than on a 15-year mortgage. On the other hand, if your priority is paying off the house faster a 15-year option would be the best option and it would come with substantial savings on interest for you. A variable interest mortgage may also be a great money saving option for those who plan to sell their house within 5 to 7 years.
Do I need to have 20% for a down payment?
A 20% down payment is great if you can afford it; for those who can't, we offer home loans with 10%, 5%, 3%, or even 1% down—. Or, if you want, you can skip the conventional loan and head straight to the FHA (Federal Housing Administration) for a government-backed loan with only 3.5% down, if you qualify.
Can I buy a home if I have a bad credit or a low credit score?
It may be difficult to get a conventional loan in this situation, but you can take advantage of the FHA's low 3.5% down payment with a credit score as low as 580. It may be possible to qualify with a lower score, although borrowers with a score below 580  will need to put a 10% down payment.
Can I back out if I change my mind?
You need to make sure your real estate agent create a purchase agreement that is contingent on you getting approved for the home loan, that is 'subject to appraisal ( That means you can back out if the lender for your loan doesn't think the property is worth what you offered),  and that has an inspection contingency (upon an unsatisfactory home inspection, the buyer can ask for their deposit back).
While buyers can always back out of a deal, doing so without a good reason may forfeit their earnest money (the cash put down to secure the offer, typically around 1%-2% of the home's price).
Should I get a home inspection?
While a home inspection is not required, you should get one done. "A home inspector takes a weight off of your shoulders by looking into the condition of the roof, electricity, heating and air, plumbing, etc. If some things are not up to par, you can negotiate with the seller to get those fixed or get a price reduction before you close.
How long does it take to close?
Typically it takes in between 30 and 45 days for you to close  and get your new home keys.  This gives you enough time to have the inspection, appraisal, title work, and to get the home loan completed.
What home can I afford?
That depends, of course—on your income and other financial obligations; you can play different scenarios using our Home Affordability Calculator for a ballpark figure. And do it before you start shopping. If you see houses you love outside your price range, it opens you up to frustration and disappointment. We recommend you to get pre-approved for a home loan before starting searching for homes. Besides, a pre-approval makes you much more attractive to sellers and real estate agents.
THE ESSENTIAL FIRST STEP
Getting pre-approved for a home loan will put you in a stronger bargaining position with the seller once you find the home you want and It can also help you lock in the best interest rate.